What we do?
" What I appreciated most is the feeling that we are one, the feeling that we are a community. We were all a bit shy in the beginning but everyone opened up quickly. I learned that 'knowledge' is one of the elements of Hip Hop, I didn't know that. Knowledge counts. I understood it's important to be open, open for new things, for new ideas. It doesn't matter that one person is more experienced than the other, what is important is our intention to come together and to work together."
Diederik, participant
Collaboration with JES Antwerp
commusaic is a multi-rooted, intergenerational community of visionary artists centered around our youth. We are a creative home where young people connect their societal visions and artistic talents to a worldwide web of communal creations and transformations.  By way of collaborative sessions, projects and processes close by and across boarders we join our forces. Born out of the power of hip hop culture to explore our eclectic souls, we nurture the seeds of a world where many worlds fit.
Creating sessions with local groups & grassroots movements :
'Are you ready?'  asks our engineer for this recording sessionsher fellow class mate from Atheneum Brussels. While she is recording a group in the back of Le Space, three girls who have named themselves 'The Billies' are finishing their beat and deciding the order of their lyrics. Jane is writing feedback about the 2 sessions during which we discussed the herstory of hip hop and women in hip hop, wrote lyrics and created beats. She stops from time to time to give a suggestion to Mr. Fox who is practicing his flow. He's up next.' Check out Mr. Fox, The Billies and the other students of Atheneum of Brussels on:https://soundcloud.com/commusaic-vzw/sets/bxl-stories-students-of
A taste of what we do. We facilitate sessions for local groups and grassroots movements to bring out and grow creative talents and express societal reflections and visions.  Based on the needs and the desires of the group we hone the following skills:
songwriting, beatmaking & production, recording & engineering,
performance techniques, artist development , community & base building
In the process participants become facilitators of their own learning process, dive in and share the themes and skills that spark their enthusiasm the most. They learn and experiment together and support, guide and mentor each other.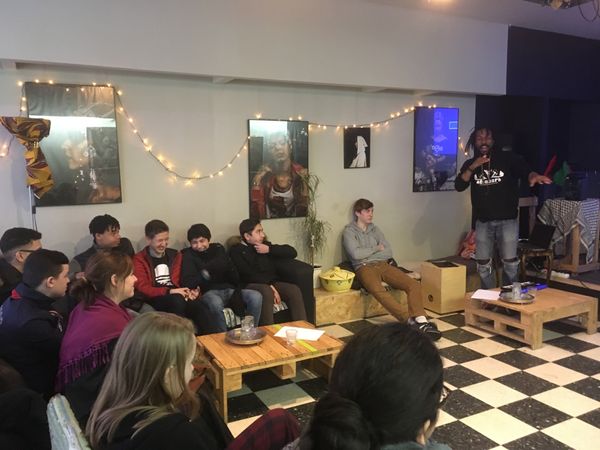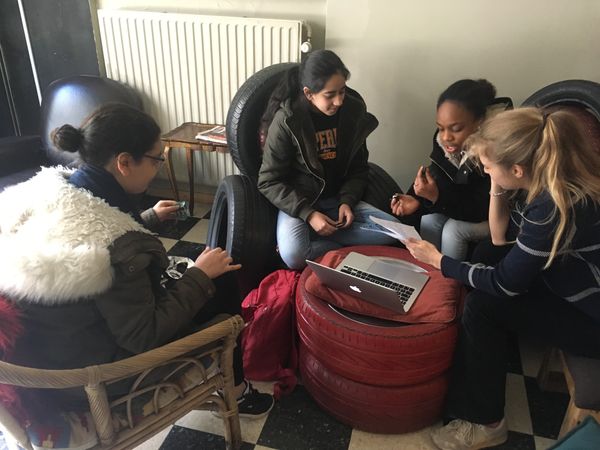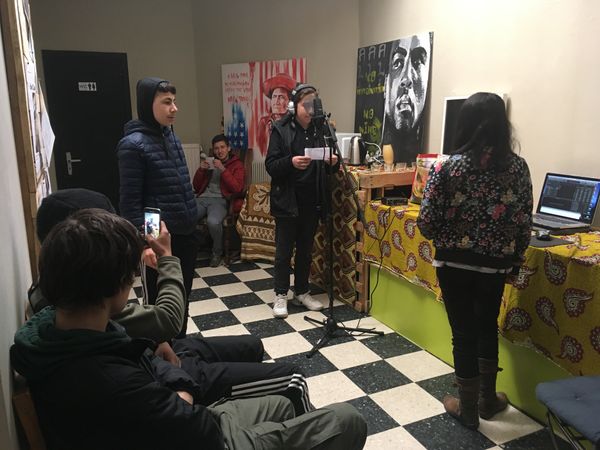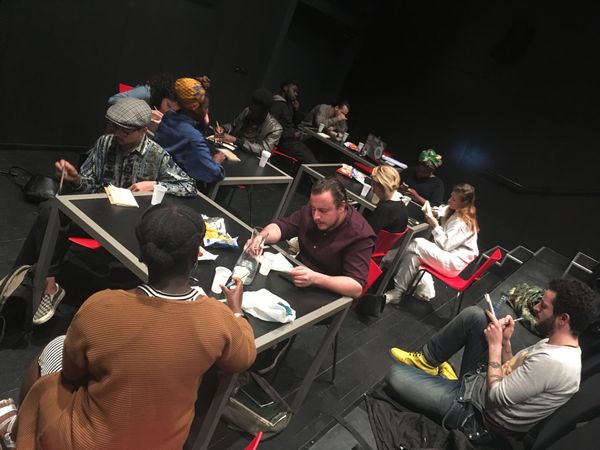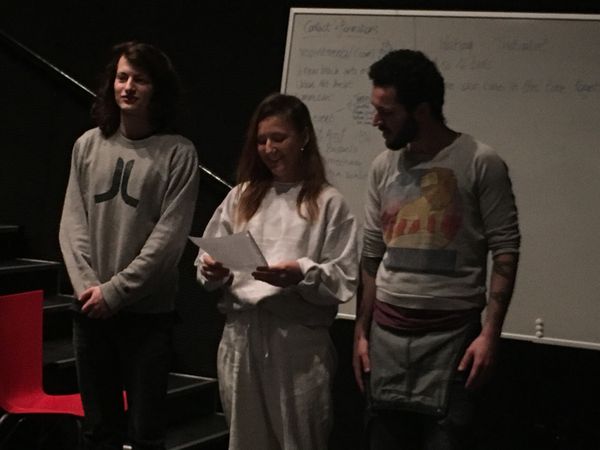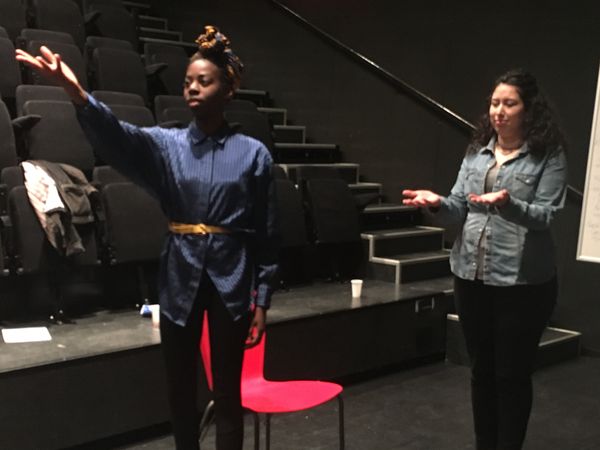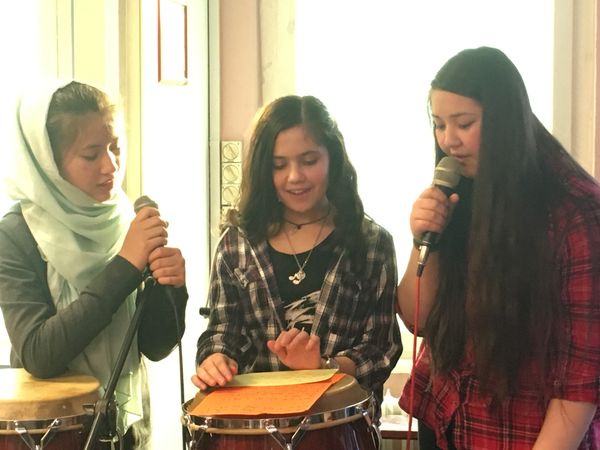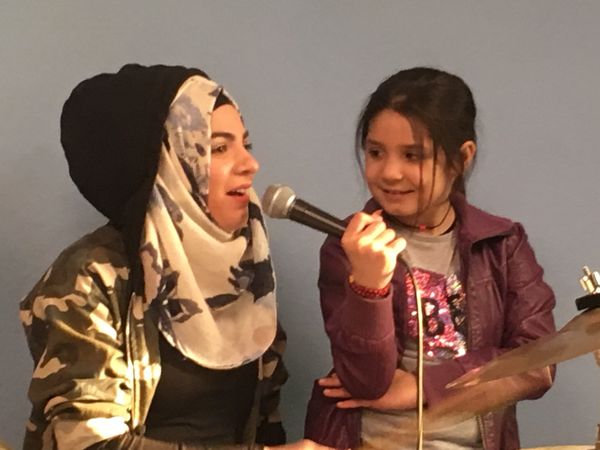 Connecting groups:
Beyond beats & bars – Cultural Hip Hop Album project for youth detention centers in Belgium
"I had a lot of fun, I learned a lot. I'll definitely keep in touch. Creating beats is really my thing."
Participant, Youth Detention Facility De Zande – Campus Beernem
During 24 workshops in 2018 we work together with 45 youth between 14 and 20 years old in 4 youth detention facilities in Flanders, Belgium. We dive into songwriting, make beats together, record each other and have dialogues about social artistic themes such as identity. The youth hear the creations of the youth in other detention facilities and add lyrics or create beats for them. Music born out of their stories and frustrations, their visions and talents that opens a dialogue and connection to learn from each other and grow as people and artists. Music that goes beyond beats and bars and even beyond borders. We exchange these creations with our international partner Urban Art Beat who facilitates similar workshops on Rikers Island, largest prison colony worldwide in New York for youth between 18 and 21 years old.
"Wow, he has a sick flow, he's better than Migos!"
Participant, Youth Detention Facility De Kempen – Campus De Hutten
Reaction after hearing a song by one of the youth on Rikers Island
about his deceased grandmother.
Beginning 2019 we will release the creations on a cultural hip hop album. An album that exposes the cutting elements in this society, what it does to a young person and how we can heal together. Music that makes us think, that makes us move, that grabs us by the throat, that makes us breathe deeper. Music that reflects and embodies the truth of the young people and their world. An album that inspires more awareness and humility, more openness and humanity.
"I tried to learn and live by the wisdom of my father,
but it doesn't work in this world."
Participant, Youth Detention Facility De Zande – Campus Ruiselede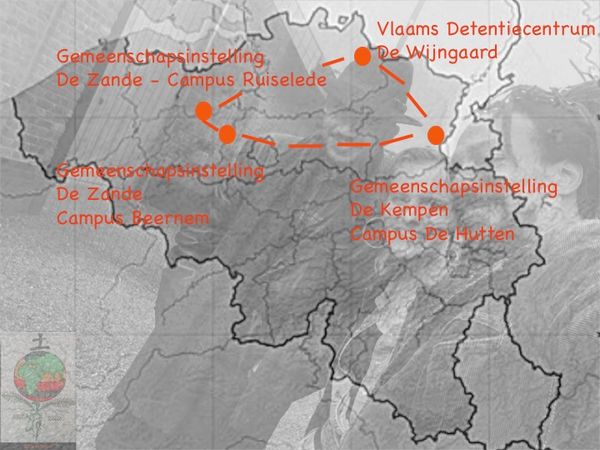 Constellating a world wide web:
The c.i.p.h.e.r. (community international progressing hip hop evolutions and revolutions)
Heads node, feet tap as Nelly from Berlin is spitting in her home town on the stage of the packed Badehaus together with Tripple Trip from Antwerp, Zoltan from Berlin and Siebrand from Kortrijk. They are performing with the amazing band The Swag. A bit later the crowd sings along to the chorus of 'Hard times' …
"This one goes out to all refugees.
Hard times, different countries but one mind,  
many designs, define us as one kind.
Hard times, yo we are divine,
so take the time to get in one line."
'Hard Times', The c.i.p.h.e.r. chapter I: the pioneers,
Siga (BE), Siebrand (BE), MC Benediction (NL),
MC Equal (BE), The Maskid (NL), Respectlooz (NL)
Just one of many engraved memories of The c.i.p.h.e.r., a yearlong program and a lifelong network for youth that facilitates an international hip hop cultural dialogue to create a community of engaged artists who represent and honor the roots, elements and true purpose of hip hop to bring about societal change.
During the first edition (September 2015 – June 2016) youth from Antwerp (BE), Berlin (GE), Kortrijk (BE) and The Hague (NL) created original music and videos together on topics that matter to them and their community. The creative process encompassed 2 local workshops per month on societal themes, creative skills and virtual conversations and collaborations between groups. Next to the local workshops, we gathered together during 2 youth exchanges in Berlin and in Antwerp & Kortrijk. We wrote, created, recorded and performed together. We explored the culture and herstory of the various cities and its expressions of hip hop culture. We learned from past and present art movements, had dialogues on 'art is equivalent to politics' and 'revolutionary matriarchy'. We ate, traveled and ciphered together.
The c.i.p.h.e.r. is envisioned and created by spiritchild (revolutionary artist and hip hop pedagogue, USA) and Dorien De Vidts (founder of commusaic, singer-songwriter, Belgium). This first edition was made possible by the following partners: Aight, AjKo vzw, a new black arts movement, a School Called Tribe, commusaic, Gangway Beatz, Urban Art Beat. With the support of JINT vzw and Youth in Action/ Erasmus+.
"There's so much hate and negativity between groups, cultures, ideology, countries that are in war. While a project like this can show the opposite is possible. And no one ever said it's just that easy, but if we accept each other for who we are as individuals, we definitely can make this work!While I try to grow as a person, these are vital things to experience in life. Being educated through the heritage of Hip Hop by spiritchild, acknowledging those who made it possible for us all to unite under the flag of Hip Hop. Peace, love, unity and having fun!"
D.Chesron, The Netherlands
Participant The c.i.p.h.e.r.
"The participants, the organizers and a large number of organizations from the network have learned a lot from this project. The participants were expected to take a lot of responsibility for the implementation of the project. This has undoubtedly contributed to their learning process. One of the participants even chose to set up their own NGO to continue working on hip hop. In short, an example project in which all aspects of non-formal learning in an international context have been combined in a good way."
Feedback on the last report of 'The c.i.p.h.e.r.' by JINT vzw & Erasmus+
Soundcloud link:https://soundcloud.com/commusaic-vzw/sets/the-c-i-p-h-e-r-chapter-i-the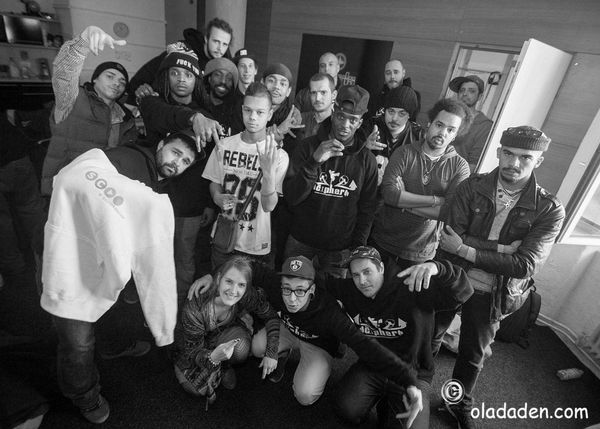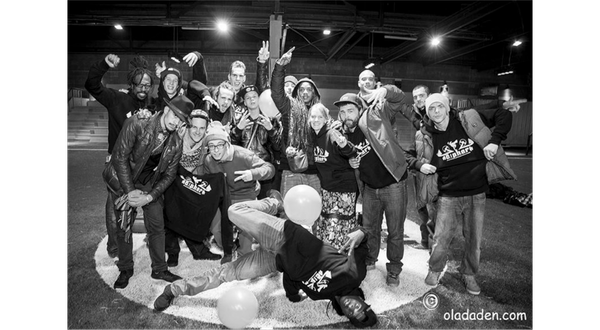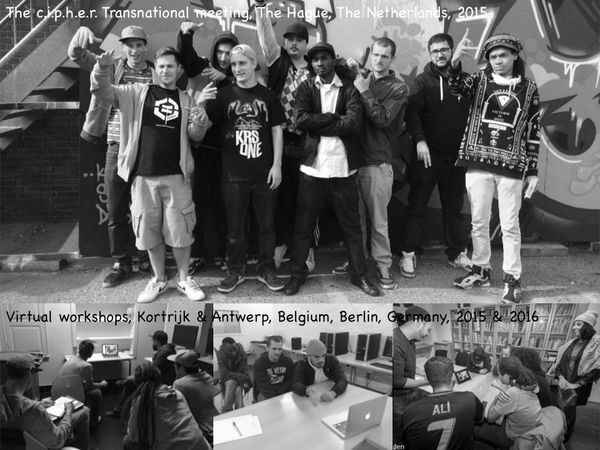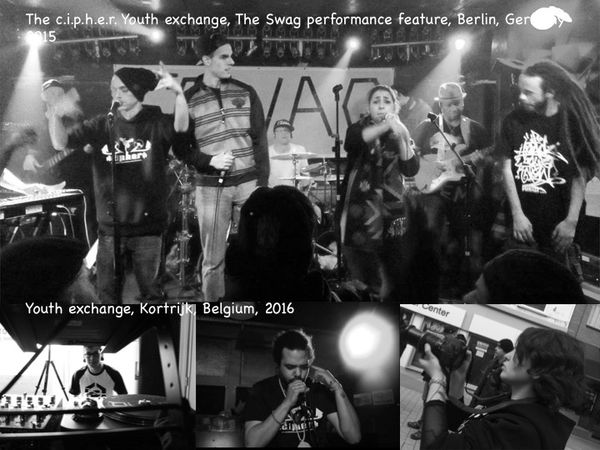 International hip hop summer camp for Social Justice
'All inclusive, worldwide, universal', 'a voice of the oppressed, ways to express', 'breaking silence of the community' … just a couple of the sentences our international group of teaching artist from Dresden & Marburg (GE), Antwerp (BE), New York & California (USA) have written on the paper heading Hip Hop. On a hot summer's day in New York they gathered to learn together about pedagogical topics such as trauma informed care and multiple intelligences.
In the summer of 2017 we joined forces with our international partner Urban Art Beat to host an international hip hop summer camp for Social Justice for 9 teaching artists. During a week they co-facilitated workshops for the 'beyond beats and bars project' on Rikers Island, largest prison colony worldwide in New York, they created music and visual arts together with young emerging artists in collaboration with Art Start. They were trained in the praxis of critical revolutionary hip hop pedagogy, connected with legendary writer Slone and hip hop movement Legendary Ciphers. They explored the South Bronx, birth place of hip hop and performed at the commemoration of Nicholas Heyward Jr. victim of police brutality when he was playing with a toy gun.
'I like your flow, that's fast! Which language is that and what are your lyrics about?' Spitler  a.k.a. Younes van den Broeck explains to the youth on Rikers Island 'It's Flemish, a bit like Dutch but with a different accent. The title of the track is called 'Vaste klanten' meaning 'Regular customers', it's about discrimination in night clubs.