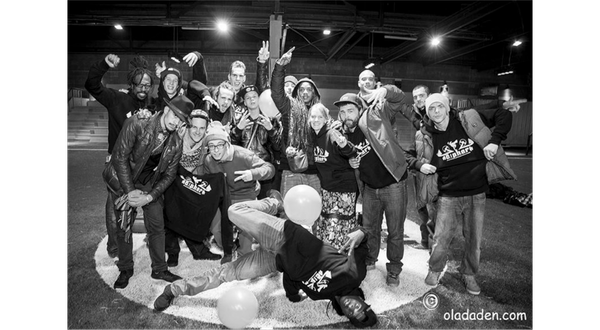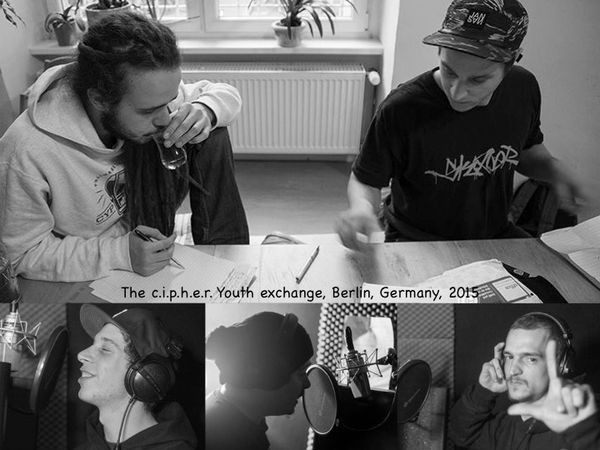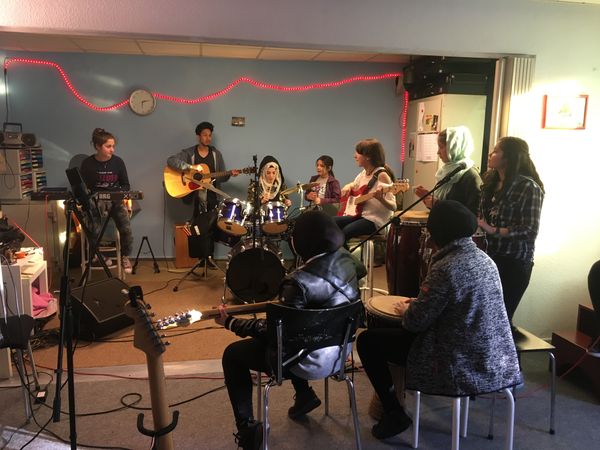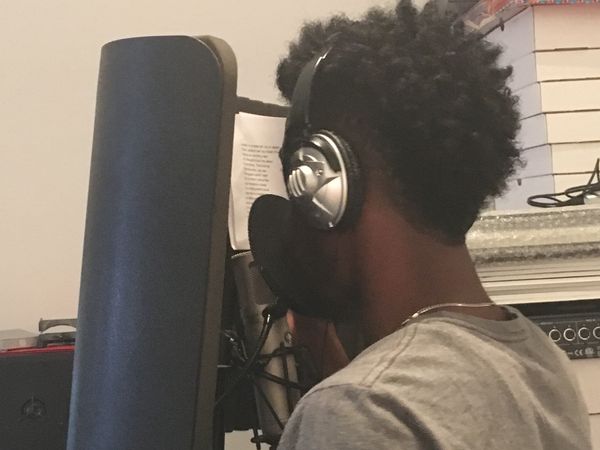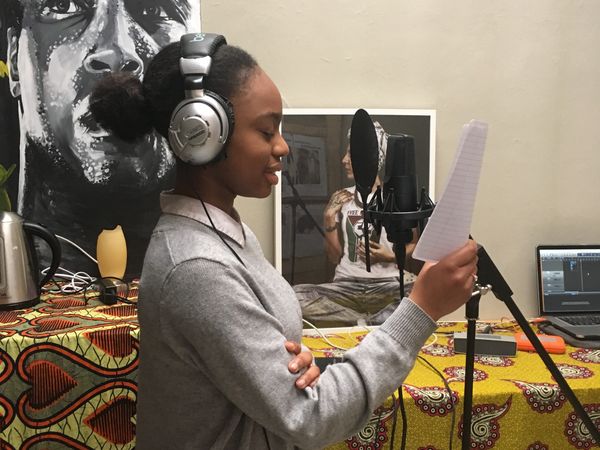 Who we be?
Team
spiritchild 
A freedom singer from the South Bronx by way of Brooklyn, spiritchild uses the arts to cultivate a cultural revolution throughout the world. His eclectic and experimental fusion of true school hip hop, funk, electronica and jazz continues to break the boundaries of the music scene. As a solo artist, since 1992 and as the rhythmic poet of hip hop fusion band Mental Notes , since 1999, spiritchild uses music to open conversations and inspire action on environmental and social justice. He has been a guest at various conferences on environmental and social change and has opened for revolutionary leaders such as Vandana Shiva, Ralph Nader, Winona LaDuke, Will Allen, Fred Ho, Black Panthers: Ashanti Alson and Mama C.
Staying in tune with and contributing to the pulse of young people's musical and social heartbeat is at the core of his life's work. As program director and consultant for Art Start and Urban Art Beat , spiritchild has extensive experience developing and leading workshops and programs on hip hop pedagogy, songwriting and artist development. spiritchild has worked with homeless youth, youth offenders and young emerging artists. spiritchild is part of various international formations: Vice President of the Universal Zulu Nation's Brooklyn Territory (UZN Chapter 9 -Noble 9 Zuluz), founder of Movement In Motion Artist & Activist Collective and co-founder of a new black arts movement. a new black arts movement's purpose is to prefigure a new society guided by the principles of mother earth centeredness, revolutionary matriarchy, maroon leadership, indigeneity and art equivalent to politics.
He envisioned and co-created the c.i.p.h.e.r (community international progressing hip hop evolutions and revolutions, european yearlong project and lifelong network) and the beyond beats and bars project for Belgium. He is commusaic's visionary pedagogue and backbone.
Dorien 
A community connector with a gypsy spirit, a passionate heart for youth and music and a dedicated soul to the (r)Evolution towards a society where all are free. Working with youth while she was a youth herself, having the privilege of traveling and being in relation with a notebook, a microphone, a piano and guitar once in a while Dorien is a firm believer in creativity, community and pedagogy. She was transformed by the lyrics of 2Pac's changes and Lauryn's flow.  
From 16 years old on she learned from youth and grassroots movements and projects for multicultural understanding and social justice (MJT, AIESEC, HIV Awareness project, Upwardly global). While studying human resources, she honed her facilitation skills by being an international student trainer and later on working as an independent facilitator for over 10 years.
But it wasn't until working with Urban Art Beat, a New York based organization for creative expression and social justice, that the puzzle really came together. During their Hip Hop summer camp for Social Justice she experienced the incredible power of working with youth through music and community especially in the force of hip hop culture. After various local workshops and partnerships in Belgium, The Netherlands and Germany in collaboration with spiritchild, the c.i.p.h.e.r (community international progressing hip hop evolutions and revolutions, yearlong project and lifelong network) was born, commusaic's first project. During this project the youth from Kortrijk got inspired by working with the Hip Hop center in the Hague and a similar puzzle came together. They created De Stroate, hip hop academy and creative, social and educational center in Kortrijk (BE). Dorien is excited to further connect young visionaries, powerful creative communities and grassroots movements. The puzzle became a creative communal mosaic web.
Younes
Spitlart / Spitler is at home in various artistic concepts. The theme of his work is often socially critical and carries a form of symbolism. As Spitler, he mainly transforms his skills into the voices of people who are barely heard through Spoken Word, Slam Poetry, Rap and performance. The themes of his work are satirical, raw and critical for society. As Spitlart he transforms his social engagement into visual art. He is part of a new art movement called Fokovism. This art movement is a counter reaction to all absurd art movements that an artist is pushed into during his studies. Too many rules are imposed in art education. He is opposed to forms of education that limit the individuality, style and freedom of an artist to express himself. His work consists mainly of murals, cartoons, portraits and Street Art. Next to create his own art, Younes is an inspiring teaching artist that loves to share his skills with the youth to nurture their passions and talents. He was a dedicated participant of the c.i.p.h.e.r., attended the international hip hop summer camp for social justice and is a teaching artist for the beyond beats and bars project in Belgium.
Partners
Collaborations
Gemeenschapsinstelling De Zande – Campus Beernem
Gemeenschapsinstelling De Zande – Campus Ruiselede
Gemeenschapsinstelling De Kempen – Campus De Hutten
Vlaams Detentiecentrum De Wijngaard
Ressources
Pedagogy of the oppressed, Paulo Freire
Rise in power and rest in peace
our sources of inspiration who have transitioned to other realms